---
Selkirk Elementary - Grade 7 - Whitehorse
We changed our Quest wall this year. Here's what it looks like in 2016. Here's a video explaining how we did the different pieces [1]. 
This is the main wall - looking towards our classroom.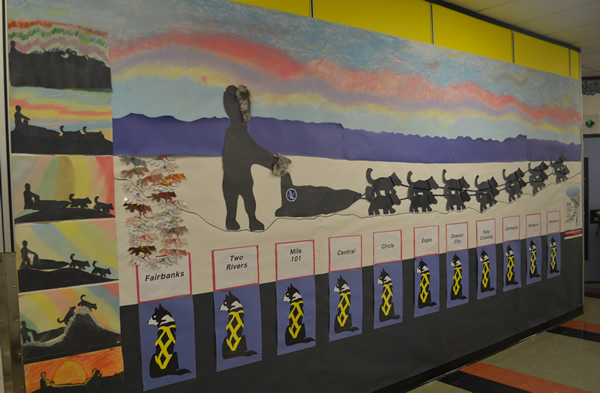 A view from the doorway to our classroom looking the other way. Yes. This is me and our dog, Piper.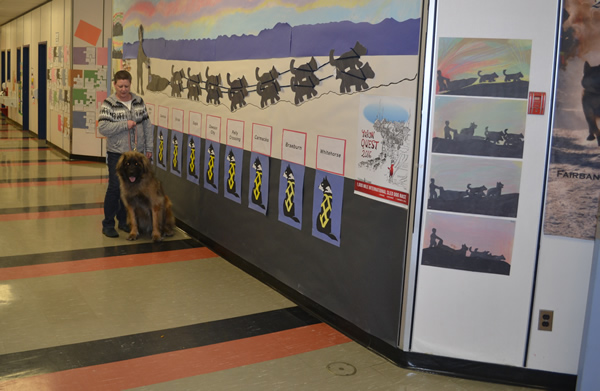 The door to our classroom with the wall on the other side.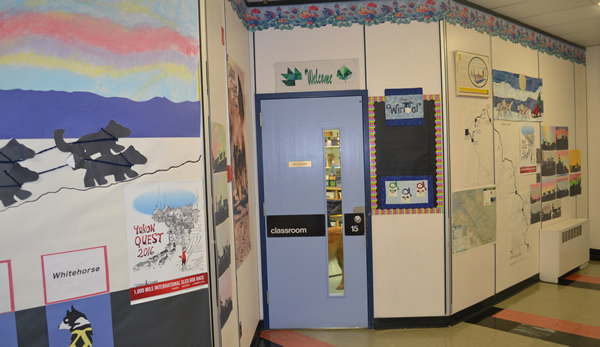 A closer view of the second wall.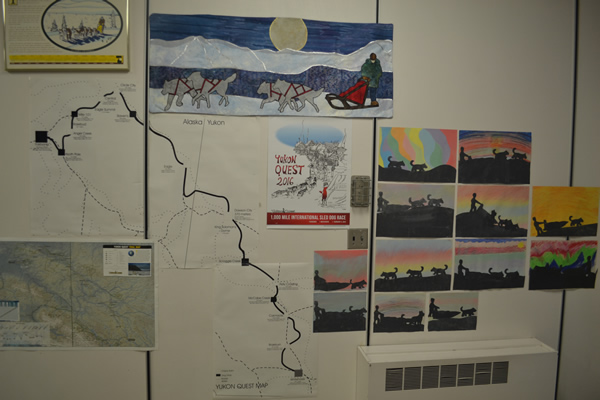 Here's a look at some of our past walls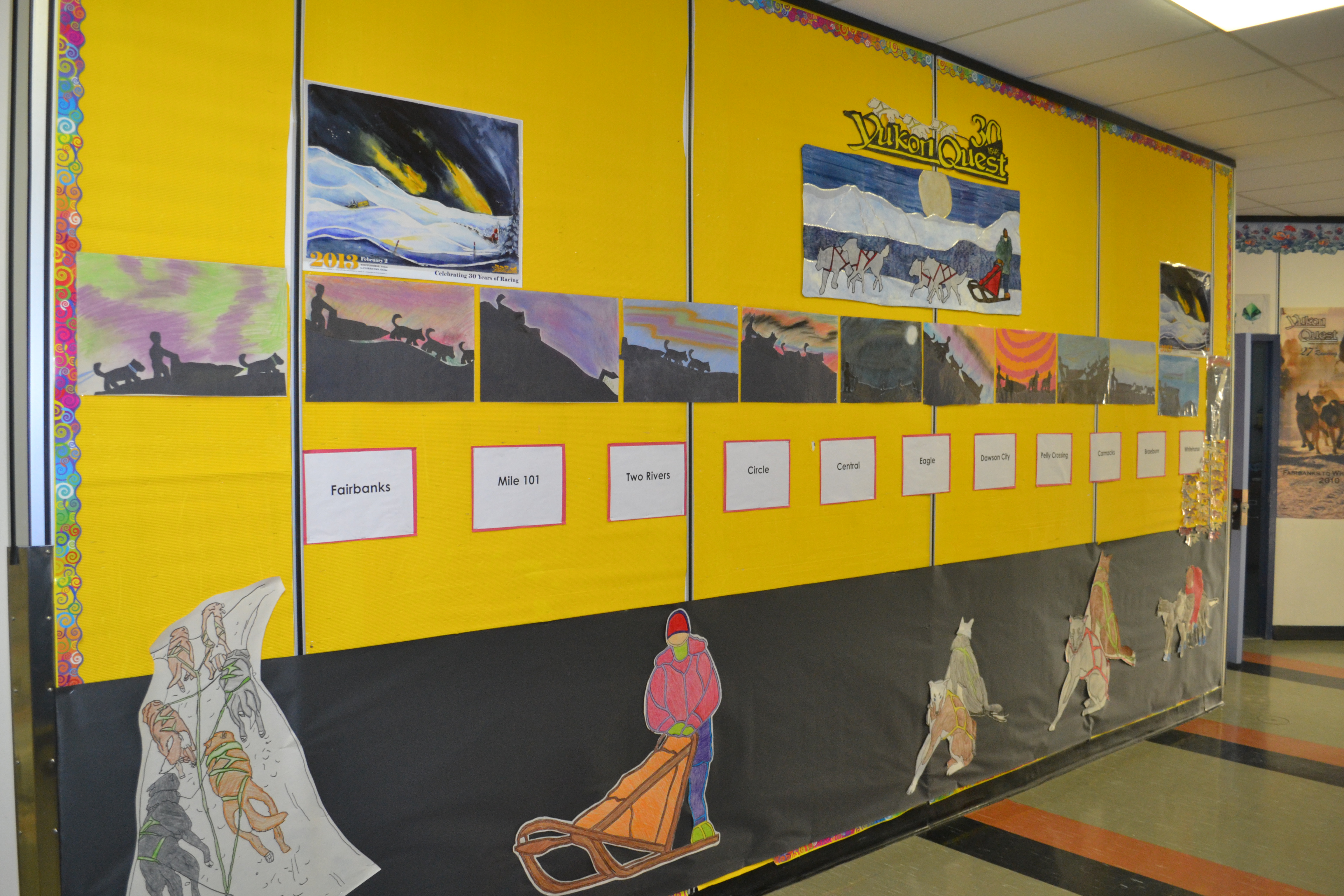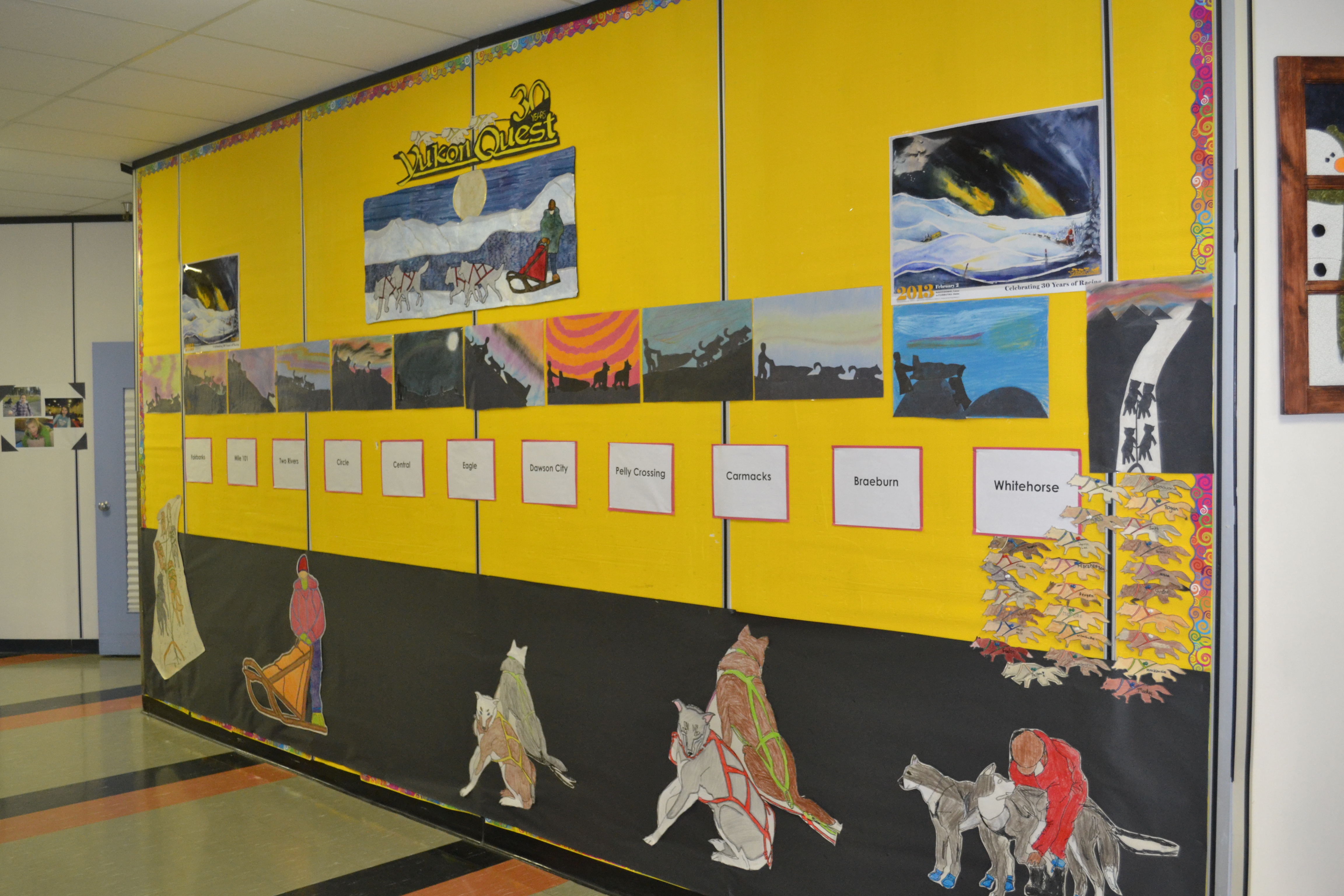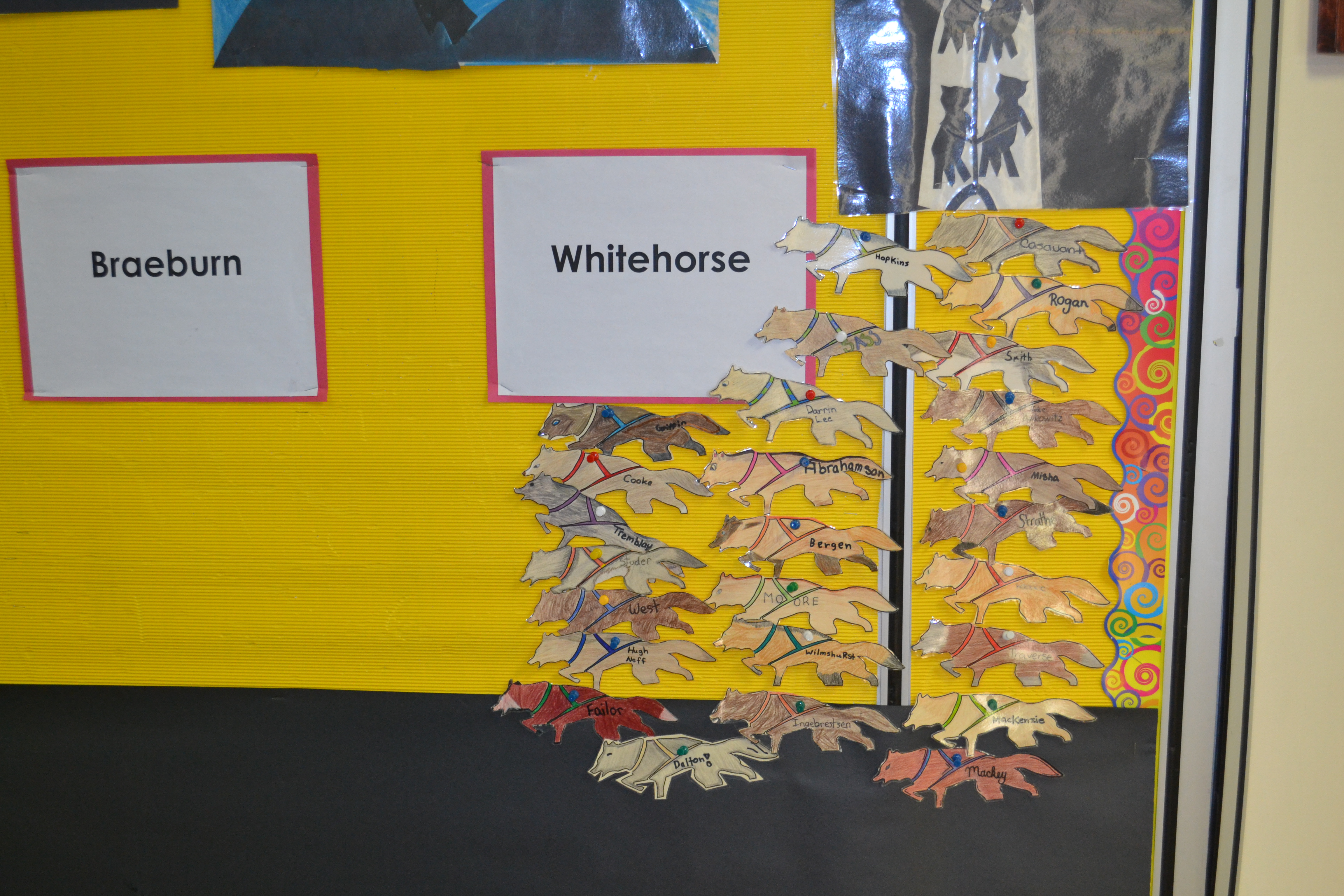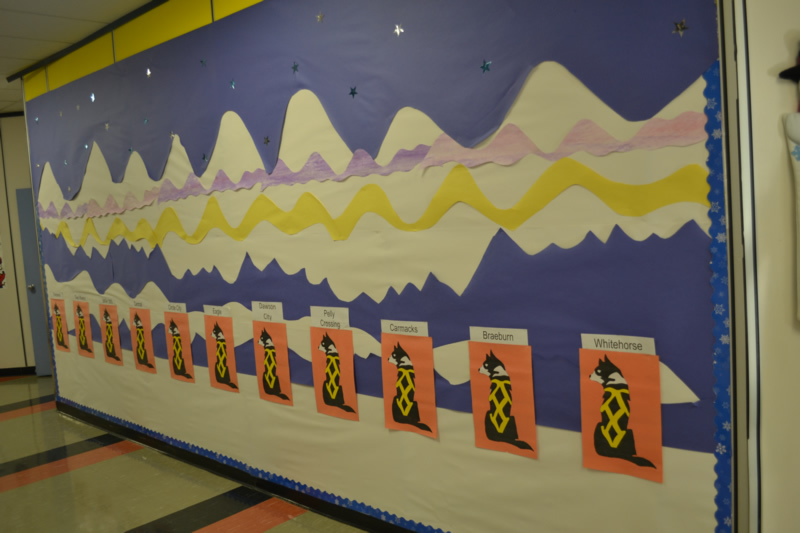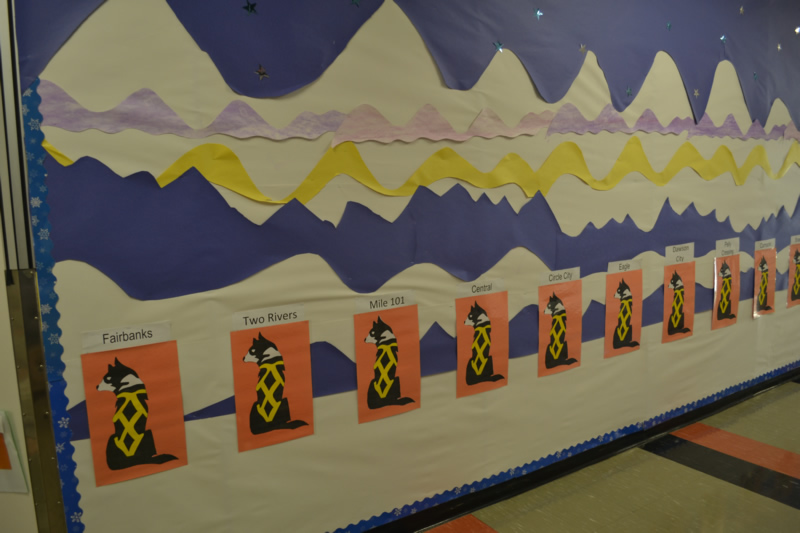 ---
Source URL: https://www.distlearn.ca/yukonquest/content/selkirk-elementary-grade-7-whitehorse#comment-0
Links
[1] https://www.distlearn.ca/yukonquest/content/selkirk-wall-video